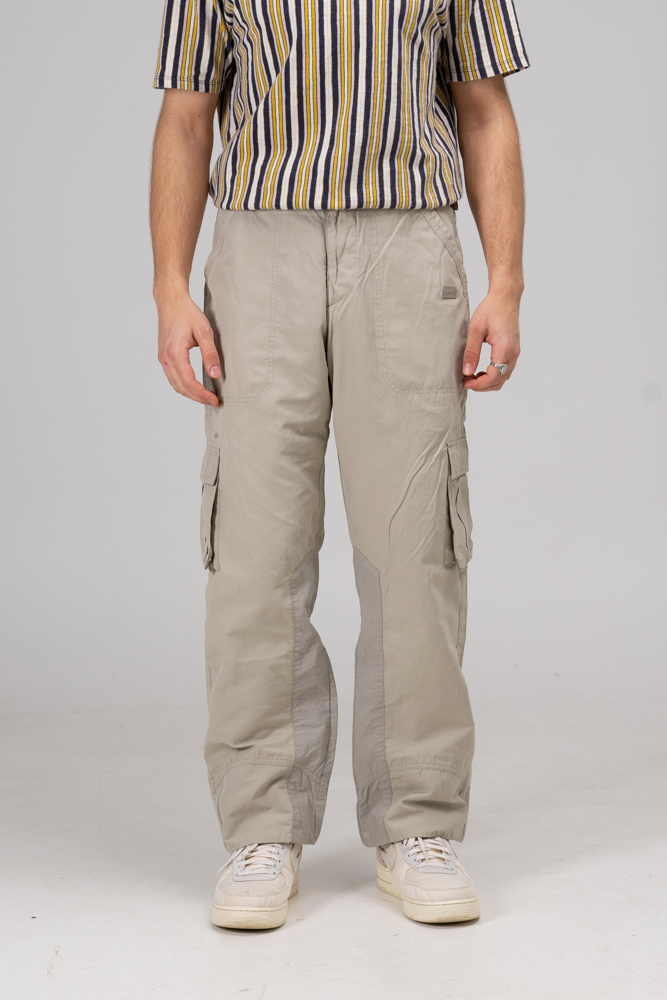 Adidas Cargo Pants
Very light beige outdoor cargo from the 2000s with grey accents.
62% cotton / 38% polyester
straight fit
Size M, fits M-L
PLEASE NOTE THAT (ALMOST) ALL ITEMS HAVE BEEN PREVIOUSLY WORN, AND MAY SHOW SOME SIGNS OF WEAR. HOWEVER, ANY SIGNIFICANT DAMAGE WILL BE PHOTOGRAPHED IN THE ITEMS LISTING.
Nicht vorrätig